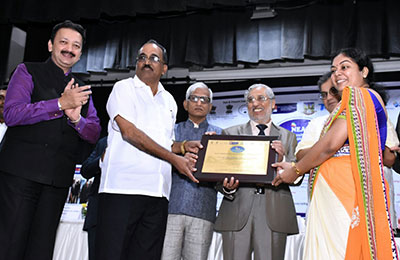 Excellence in Polytechnic Institute Award by AICTE, CMAI
We are proud to announce our remarkable achievement of excellence in Polytechnic Institute highest award in Maharashtra by the AICTE, CMAI, Indian Universities and Central Government of India. Award accepting Shri Rohidasji Patil, Chairman and Mrs. Ranjana Patil, Principal by the auspicious hands of Hon'ble Chief Guest Shri Anil Sahasrabudhe, Chairman - AICTE.
---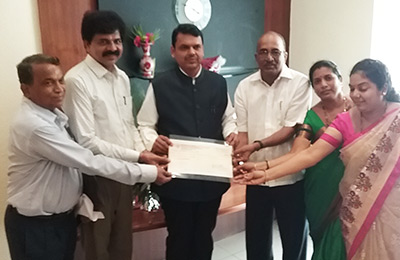 Contribution toward Draught Relief Fund
Draught relief fund cheque of Rs. 2,21,211/- from Shankar Narayan College of Arts and Commerce, Pravin Patil Polytechnic and Rohidas Patil Institute of Management Studies handed over to Hon. Chief Minister Devendraji Phadnavis by Shri. Rohidas Patil, Shri. Mahesh Mhatre, Prin. Mrs. Ranjana Patil, Corporator Mrs. Kalpana Mhatre and Shri. V. S. Patil
---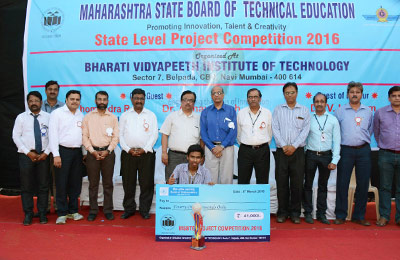 Kum. Omkar Shirodkar of third mechanical engineering student has won 2nd prize of Rs. 41,000/- [Fourty One Thousand Rupees] cash, certificate and trophy at State Level Project Competition orginsed by M.S.B.T.E.
---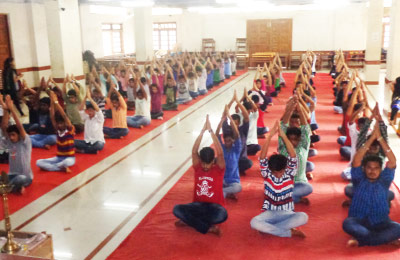 Internation Yoga Day was delivered by Mrs. Rashmi Gokhale on 21st june 2015.